DESCRIPTION
Giving back plays an integral role at Capital Guarding. We know our officers are making big sacrifices.
When do we reward
Whenever an officer or employee has gone above and beyond a job description or a title to make the world a better place
Who can receive an reward
Anyone employed by Capital Guarding immediately gets recognised once they go above and beyond
At Capital Guarding, we believe in paying it forward, if one of or employees has gone above and beyond his normal duties as we understand the sacrifices made by most of our officers. Their families are generally left at home with one or two family members working to support an extended family.

We firmly believe that any officer that goes above and beyond their duties need to be rewarded, as the dedication shown by each of our employees must not fall on deaf ears.

We understand the sacrifices made and we appreciate it, one of the best ways to show appreciation is to reward good, hard and ethical work. We have high standards and the expectation is that it is met every time, when the expectations are surpassed well then the individual or team of employees are rewarded accordingly.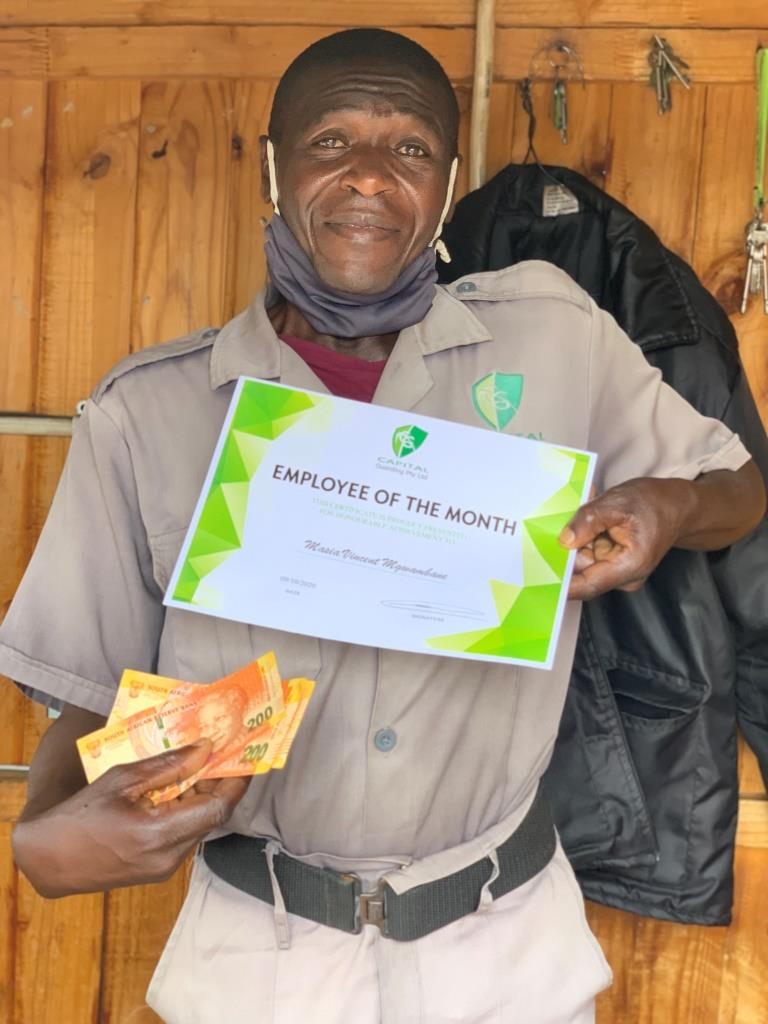 Protecting your business.
We protect your business as well as your business premises so that you can focus on your growth. We are not only contractors, we are your partners.